Fe-Col, faeces collection made simple
More than 95% of the households worldwide have wash down toilets. This forms a challenge for the contamination free collection of faeces for laboratory research. It's known that results of hemoglobin testing for bowel cancer screening can be influenced by the contact of faeces with toilet water. Homemade solutions for stool collection, such as gloves, cling film or paper plates reduce the risk of contamination. However, these solutions are cumbersome and not all convenient for those who use it.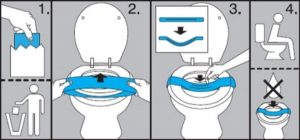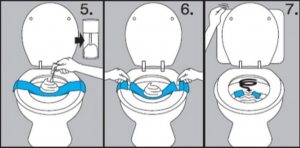 At the Col-Group, we realized that a device for collecting feaces needs to:
provide easy sampling and be customer-friendly
reduce pre-analytical errors
be flushable and biodegradable
That is why we developed Fe-Col, the first user-friendly biodegradable and flushable stool collection device. It's made of bleach-free paper that can be slid over the toilet seat. After use, the patient simply removes it and flushes it down the toilet. Not only is Fe-Col made of recycled materials, it's also cheaper than other solutions on the market right now.
For many patients undergoing faecal testing frequently, Fe-Col is nothing less than a revolution. It's an easy way to take stool samples in a dignified manner – without the hassle of homemade solutions. It reduces pre-analytical errors drastically and is an easy way to encourage people to take faeces samples accurately.
It's a low effort solution for the patient, and a collection method with high results for medical professionals. And because of its user-friendliness, it's a great tool to use in screening programs concerning colorectal cancer.
Contact us for more information about Fe-Col or the Col-Group.
Download our brochure for more information